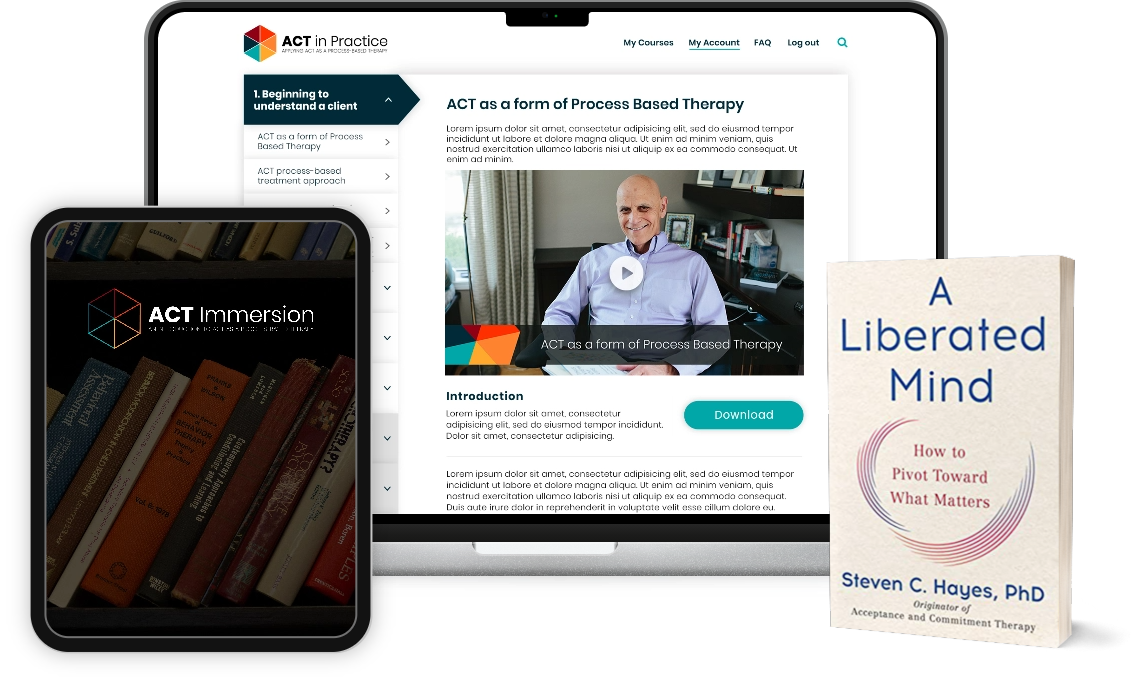 Here you will find my books, online courses, and DVDs for in-depth training, and information about my upcoming live workshops. Enjoy.
The proven plan to overcome negative thoughts and feelings, turn pain into purpose, and build a meaningful life.
Online Courses for Professionals
The following two courses were designed by me as a two-course sequence for professionals. "ACT in Practice" was originally called "ACT Immersion II" and unless you are truly an ACT expert I suggest they be taken in that order. 
A new course with Mark Dixon and Ruth Anne Rehfeldt entitled "ACT Foundations for Behavior Analysts" will be listed soon. The first cohort is taking the course now and will be open for enrollment later in the year.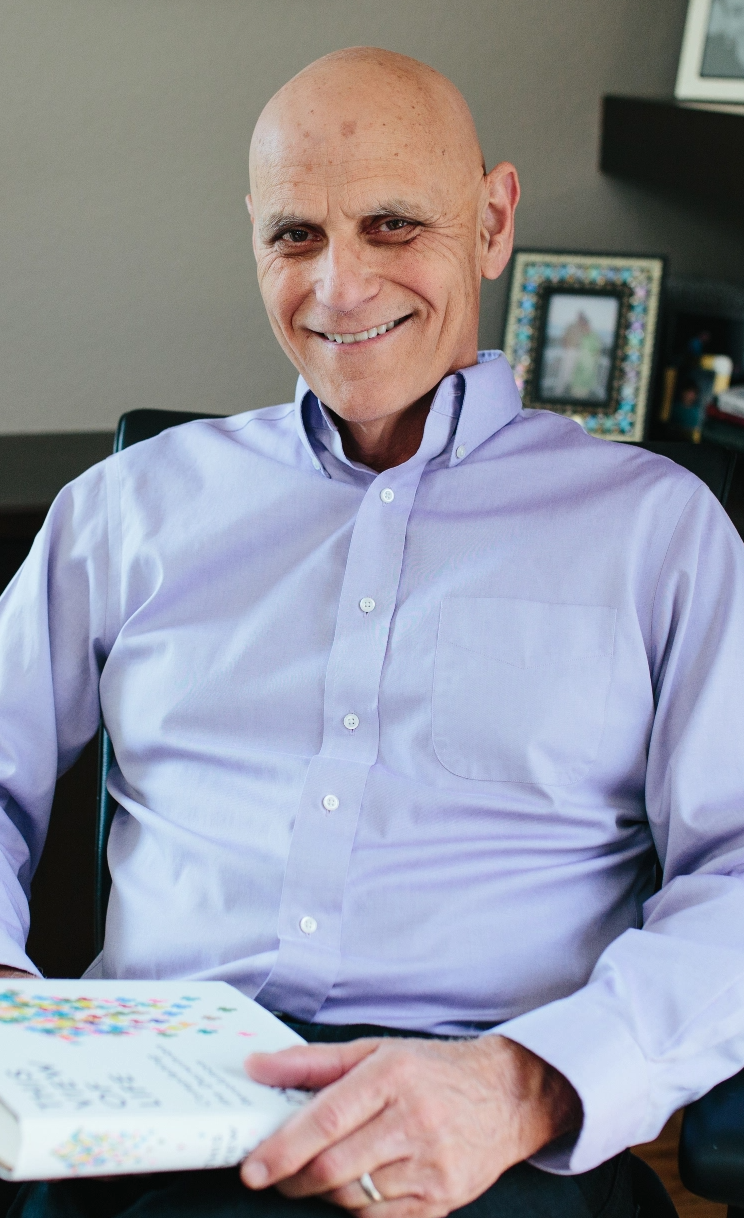 Learn Acceptance and Commitment Therapy
ACT Immersion is a deep dive into Acceptance and Commitment Therapy as a process-based therapy. Over 10 modules, you'll learn how to read the six psychological flexibility processes and target them with a wide range of exercises. Through several real-play therapy sessions, clinical tapes, and exercises, Dr. Hayes demonstrates first-hand how to skillfully apply ACT with clients.
After completing this course you will have a clear understanding of the underlying processes of change and the ability to see and identify them. This will allow you to flexibly and creatively apply ACT in your own practice, and use your existing therapy arsenal even more effectively to create lasting impact for your clients.
This is an online, self-paced course, and enrollment comes with lifetime access to all materials.
Bridge the gap between theory and practical application
With an emphasis on seeing ACT "in action" through extensive real-play and role-play exercises, this course provides you with cutting-edge diagnostic and case conceptualization tools to help you channel your existing ACT knowledge and experience into more powerful interventions, and to continuously update your approach through all phases of the therapeutic relationship.
After going through this course, you'll be able to apply ACT and its psychological flexibility model with greater confidence and creativity — even in complex cases — and be more effective at creating lasting and self-sustaining change in the lives of those you serve.
This is an online, self-paced course, and enrollment comes with lifetime access to all materials.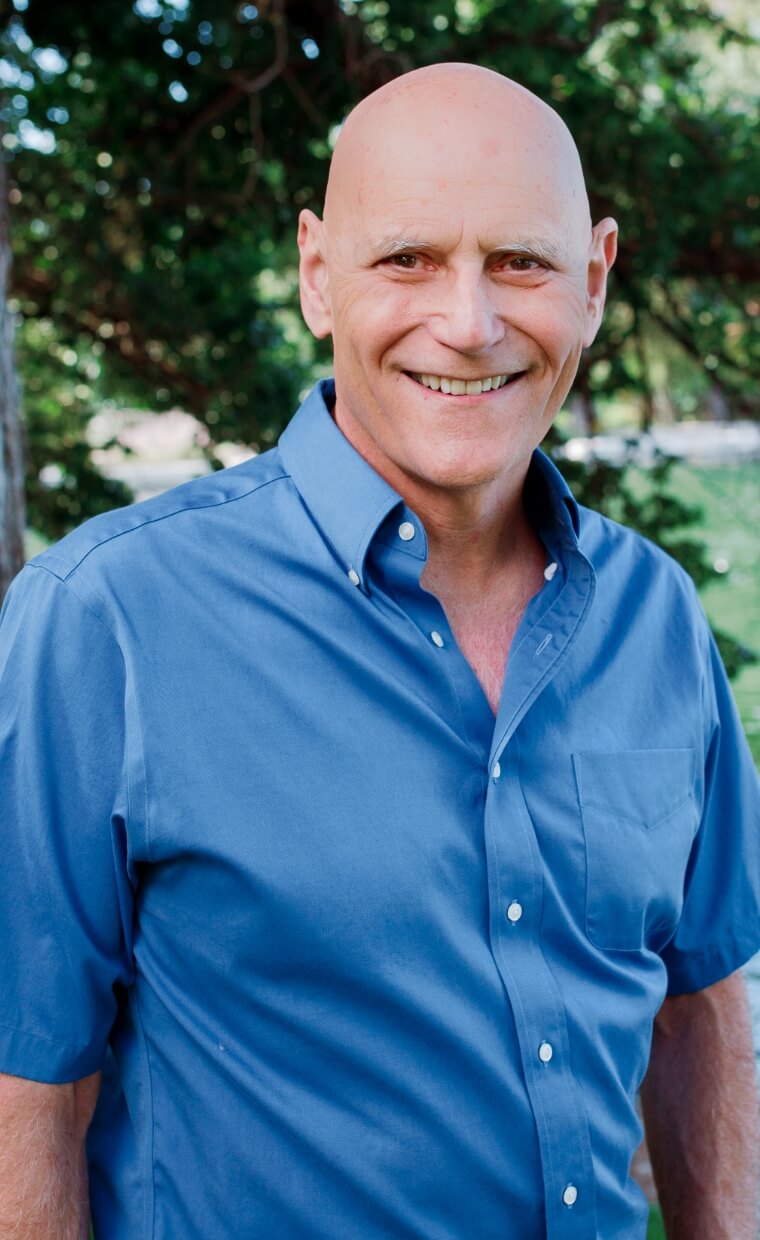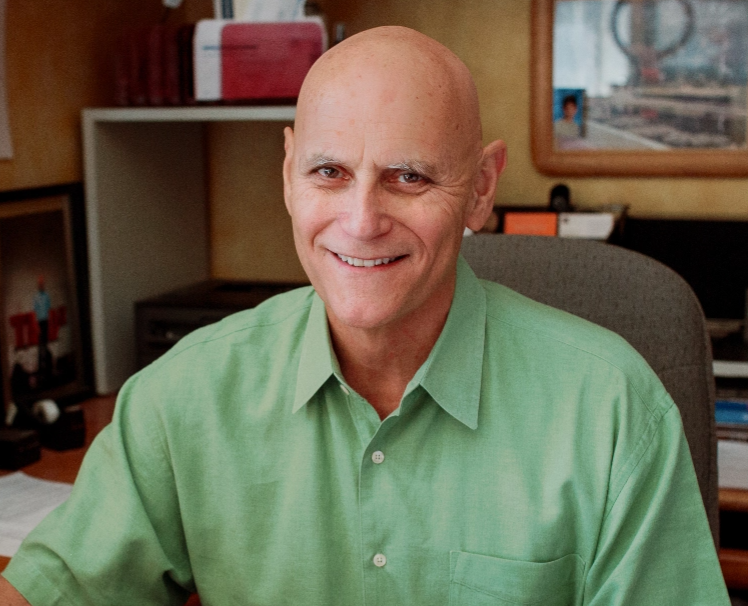 If you want to see a younger me and a variety of well-known ACT professionals demonstrate classic ACT methods, the following DVDs are still very useful – especially in classes, agencies, or supervision.
(The six ACT in Action DVDs are also included in a course marketed by PESI, that includes a filmed workshop by D. J. Moran. The marketing (over which I have no control) can be confusing, but it is not a course by me and I have not seen its contents.)
Online Courses for Non-professionals
Acceptance and Commitment Therapy – Audio Course
For over 30 years, Acceptance and Commitment Therapy (ACT) has been used effectively to treat mental and behavioral health problems such as anxiety and depression. It has also been demonstrated to support workplace success, sports performance, weight loss, social change, and more.
Due to a technical glitch my voice is lower range than it actually is, but most people seem to get used to it.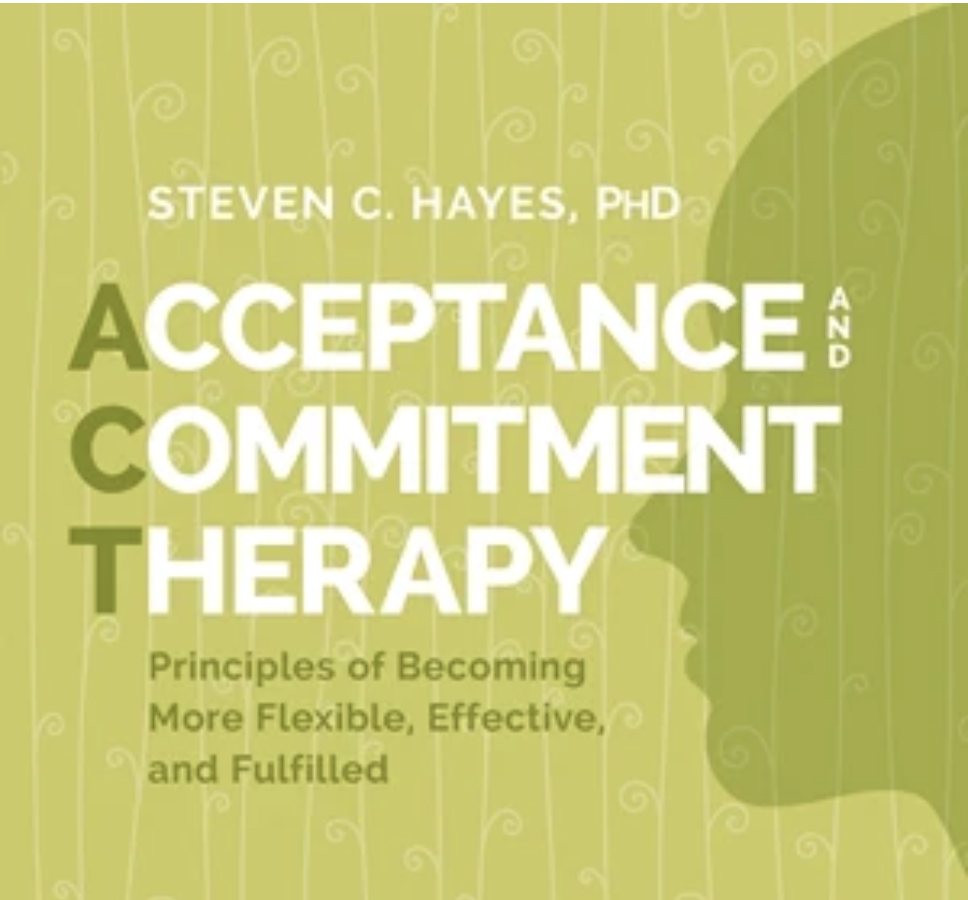 Led by ACT master trainers, Steven C. Hayes, Kelly Wilson, and Robyn Walser, this essential workshop has been the foundation of ACT training for thousands of practitioners. Whether you're hearing about ACT for the first time or already have formal training, this workshop can take your skills to the next level.
Join this 4-day workshop for Behavior Analysts with many leading ACT experts in Behavior Analysis, including ACT co-founder, Steven C. Hayes, and more.